Blue Ridge GA Real Estate
There are many ways to enjoy the Blue Ridge Mountains in Georgia.
Look at all the real estate options to find the north Georgia real estate property that's right for you.
With so many different ways to enjoy the Blue Ridge Mountains in Georgia, look at all the real estate options however you wish. You can purchase homes and properties that give you the views you want. Maybe a house with a mountain view is just the right way for you to enjoy the area. Waterfront properties include rivers, lakes and streams; water views come in all sizes. There is new construction, built for you to just move in or build able acreage for you to build your dream home. Let Blue Ridge Realty help you find the Blue Ridge GA Real Estate that is right for you!
Blue Ridge GA Real Estate, 37 W Fain St #101, Blue Ridge, GA 30513
Blue Ridge Realty, Inc

Began in 1990 by local Realtor Jerry Whitehead. We have the best Blue Ridge GA Real Estate Services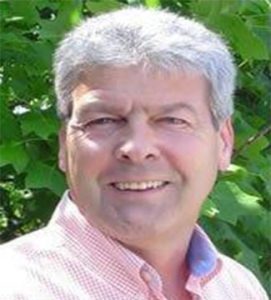 Blue Ridge Realty is a locally owned and operated real estate company in north Georgia, that offers our clients the knowledge and professional services that make your real estate transactions a success. People have been buying property with our agents for close to three decades because we listen to you and match your needs to the best properties at the best price. Property owners sell their North Georgia real estate through because we know the local real estate market and bring customers that are ready to buy. Our experienced Blue Ridge GA Real Estate agents live here and know what this great region has to offer. We are ready to help you with your Blue Ridge GA Real Estate needs.
From log cabins to buildable lots and lakeside living, we can help you select from all the many property options available from North Georgia Real Estate in North Georgia Mountains.
Call Blue Ridge GA Real Estate Today

For Buyers
With Blue Ridge GA Real Estate you can click below to access all of the properties available in the region. Contact us to arrange to see your selection.
Contact Blue Ridge Realty today.
For Buyers

For Sellers
Re-Location Services
Relocating is more than buying a property. Your neighbors at Blue Ridge Realty know what it takes for you to settle in this community and access what you need for your comfort and enjoyment.
Property Valuation
Blue Ridge Mountain
Homes For Sale
Check out the featured properties below that show the range of north Georgia real estate options available right now!
Georgia Mountain Homes For Sale
Blue Ridge GA Real Estate and the surrounding towns are conveniently located. Atlanta is a short drive to the east; North Carolina and Tennessee are "just around the corner". Contact Blue Ridge Realty and we can show you real estate opportunities that suits your vacation dreams and give you access to an idyllic mountain lifestyle.
FIND YOUR HOME
What People Have to Say About Blue Ridge Realty
Are You Looking for North Georgia Real Estate?
See what clients say about Blue Ridge Realty, our great people
and our experienced professional services.
---
Sell Your Property Today
"We could not have picked anyone better than Audrey to help us find a little cabin. From the start she worked with us and pointed us in the right direction from the start"
Connector.

Connector.

Carl and Melanie Worthington
---
"When we started looking for a home, we found Blue Ridge Realty on Google and it was easy from then. The web site was so easy to work with and Jerry found the perfect propery for us"
Connector.

Connector.

Chris and Emily Meyers
---
Find Real Estate In
North Georgia Mountains
North Georgia Mountains and the many surrounding communities offer spectacular mountain scenes, crystal clear lakes, mountain streams with waterfalls and scenic woodland views.The area has become a destination for many vacationers looking for hiking, boating, fishing as well as so many people now wanting to relocate to the area.
Frequently Asked
Real Estate Questions
Blue Ridge Realty, Inc. began in 1990 by local Realtor Jerry Whitehead.
There are many factors to establishing the value of your house. Knowledge of the local area and real estate market is essential to pricing your house to sell at the best price for you. Your house location, square footage, condition and an assessment of comparable properties are just some of the important considerations. Let us help you price it right!
Land is valued in many ways but location, topography, access to utilities and public roads are just a few things we take into consideration. Let us evaluate all aspects of the land and develop a plan on how best to market and sell at the right market price.
Our address is 37 W Fain St #101, Blue Ridge, GA 30513. You will find us at the corner of Hwy 515 and Hwy 5 North across from McDonald's. Call us at (706) 632-5596
The North Georgia Mountains are full of trout streams including Mulky Creek, Rock Creek, Deep Hole and Coopers Creek, just to name a few. The rivers and lakes also offer great fishing, so try Toccoa River, Jack's River or Blue Ridge Lake.
Blue Ridge was incorporated in 1886 and is the county seat of Fannin County. This small town, with a growing population of over 1,300, offers beautiful mountain views and features Lake Blue Ridge and the Toccoa River. The town is considered the Trout Fishing Capital of Georgia.
North Georgia's public school systems are operated by the counties for the residents within each county. Many public schools have developed a reputation for excellence. The public school curriculum includes all areas of academic study and also encourages involvement in competitive sports, the fine arts and civics clubs.
The crystal clear aquamarine waters of Lake Blue Ridge make it one of Georgia's most picturesque mountain lakes. The 3,290-acre lake and surrounding area offer campsites, several boat ramps, a full-service marina and public swimming and picnic areas. Blue Ridge reservoir is 11 miles long and has 65 miles of shoreline. 75% of the land is in the Chattahoochee National Forest, managed by the U.S. Forest Service.
The region is world famous for the Appalachian Trail. The many national and state parks all offer trails for every level of hiker. Enjoy mountain summits, waterfalls and mossy creek valleys.
We are very knowledgeable about all of the local towns and community in the North Georgia Mountains. Each town is unique in terms of location in the mountains, access to lakes and rivers as well as community services such as schools, shopping and places of worship. The whole region has seen growth over the last 25 years so whether it is Mineral Bluff, Morganton, or Blue Ridge, let us help you pick the right real estate for you.
Search Homes For Sale
In North Georgia
Blue Ridge Realty is here to assist you in your search for that perfect property.
SEARCH NOW
Meet Our Northern
Georgia Real Estate Agents
Blue Ridge Realty, Inc. began in 1990 by local Realtor Jerry Whitehead.