Blue Ridge Realty
Living The Life in the North Georgia Mountains
We Specialize In Blue Ridge Realty.
As featured in "My Lottery Dream House"
Blue Ridge Realty produced Northeast Georgia Board Agent "Rookie of the Year in 2021"
Buying and selling Real Estate In The Blue Ridge Mountains Of North Georgia and surrounding Areas Since 1990. Our Blue Ridge Real Estate Agents Can Find You Log Cabins, Vacant Land, Traditional Homes, And More.
Call Us At Blue Ridge Realty Inc. Today, at (706) 632-5596
We Have Log Cabins, Traditional Homes, Land,
And Property In The Blue Ridge Mountains
Check out the featured properties below that show the range of North Georgia real estate options available right now!
About Blue Ridge Realty
Blue Ridge GA Real Estate Since 1990.  We Know Blue Ridge Georgia!
Blue Ridge Realty is a locally owned North Georgia mountain realty company also serving Tennessee & North Carolina offering our clients the knowledge and professional services that make your real estate transactions a success.
People have been buying property with our agents for over three decades because we listen to you and match your needs to the best properties at the best price. Property owners sell their North Georgia real estate through us because we know the Blue Ridge real estate market and bring customers that are ready to buy.
Our experienced Blue Ridge GA Real Estate agents live here and know what this great region has to offer. We are ready to help you with your Blue Ridge GA Real Estate needs. From log cabins to build-able lots and lakeside living, we can help you select from all the many property options available from North Georgia Real Estate in North Georgia Mountains.
Our North Georgia realty company offers a wide variety and selection of beautiful homes for you to choose from. From mountain homes with plenty of beautiful views to log cabins with a humble appeal. Our Blue Ridge Realty homes are among the most desirable and are ready to welcome you home.
With that in mind, we not only offer a wide variety of beautiful homes as your North Georgia realty company, but we also help you sell your Blue Ridge Mountain home at a price you will love. Let Blue Ridge Realty help you find the Blue Ridge GA Real Estate that is right for you!
Jerry Whitehead
(706) 633-7069
Blue Ridge Realty, Inc. began in 1990 by local Realtor Jerry Whitehead
Audrey Whitehead
(706) 633-7343
Audrey Whitehead has 28 years of experience in the Real Estate
Chrissy Tighe
(239) 292-5473
Chrissy Tighe has been an active member of the real estate
Kathie Nance
(678) 776-8954
Kathie Nance joined Blue Ridge Realty
in 2022…
Nathan Stanley
(706) 455-2392
Brian Baines
(202) 340-0528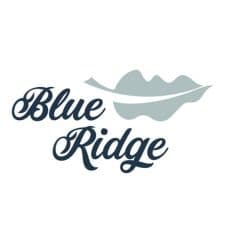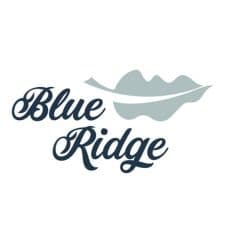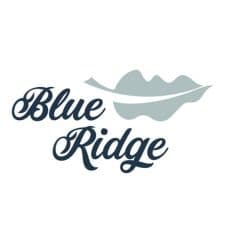 North Georgia Mountain Realty Homes For Sale
Blue Ridge Realty Inc. and the surrounding towns are conveniently located. Atlanta is a short drive to the east; North Carolina and Tennessee are "just around the corner". Contact Blue Ridge Realty and we can show you real estate opportunities that suit your vacation dreams and give you access to an idyllic mountain lifestyle.
Are you in need of Blue Ridge Realty Services?
Recently Sold Realty
Featured on HGTV'S Lottery Dream Home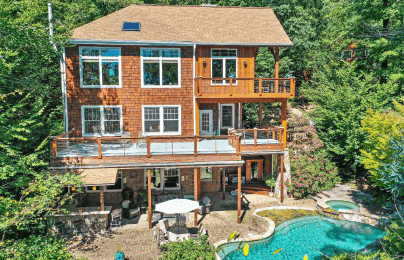 540 Deer Hunter Road
Blue Ridge, GA 30513
$1,699,000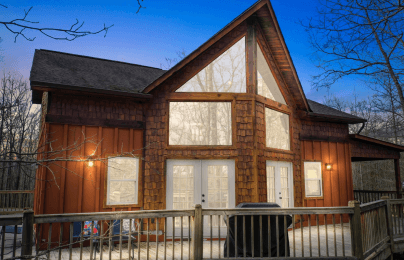 774 Kelly Ridge DR
Blue Ridge, GA 30513
$599,900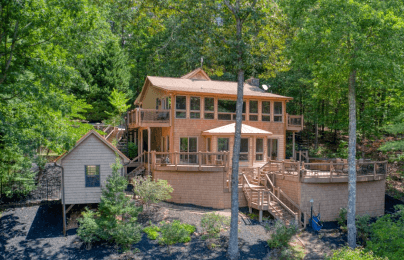 141 Tilley Bend Lane
Blue Ridge, GA 30513
$880,000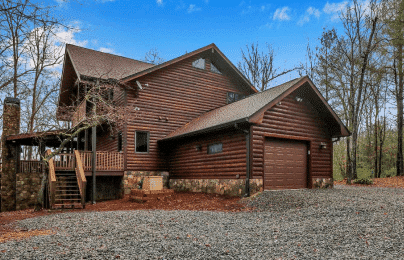 240 Shallow CRK Vista
Blue Ridge, GA 30513
$599,900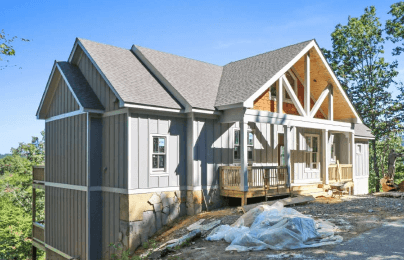 128 Mountain Tops Cir
Blue Ridge, GA 30513
$849,900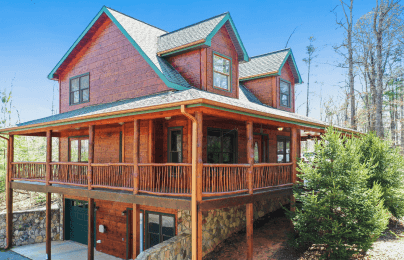 6509 Mobile Road
Blue Ridge, GA 30513
$599,900
Are you in need of Blue Ridge Realty Services?
100 Years of Combined Realty Experience
Your content goes here. Edit or remove this text inline or in the module Content settings. You can also style every aspect of this content in the module Design settings and even apply custom CSS to this text in the module Advanced settings.
Professional Realtors
The real estate professionals at Blue Ridge Realty know what it takes to successfully sell your home or property.
Professional service means we know how to price properties based on the current market, local community dynamics and on broader mortgage options and regional trends. Buyers can depend on this expertise to guide them to the purchase that is right for them.
Local Agents, We Know The Area & Market
Being local real estate agents means we know much more than what properties are for sale. Blue Ridge Realty agents are from the community so we can tell you about each town and connect you with the services you need to settle in and enjoy living in the North Georgia Mountains.
Get Access to Important North Georgia Real Estate Market Information
Blue Ridge Realty is a locally owned business but we have access to ALL North Georgia real estate properties for sale.
Our agents know how to help you start your property search whether it is a cabin, new construction or buildable land. We make sure you have access to all the information you need to make the right decision for you.
Know About All of Your Real Estate Options
There are many real estate options for you to evaluate when considering a purchase of real estate in the North Georgia Mountains.
Many people are looking for cabins, others want waterfront property and many others are looking for acreage to build the house of their dreams.
At Blue Ridge Realty we want to show you all the great ways to enjoy living in the Blue Ridge Mountains of North Georgia. Call us!
What People Say About Blue Ridge Realty
Are You Looking for North Georgia Mountain Realty? See what clients say about Blue Ridge Realty, our great people and our experienced professional services.
Audrey Whitehead was recommended to us by a mutual friend. She has been a resident and a realtor in Fannin County for many years-which was an important pre-requisite for us.
Kathie Nance helped us so much!! You could not ask for a better realtor!
Audrey and Jerry are amazing. They helped me as an out of town buyer on 2 contacts that fell through because of sellers.
If you want to sell and receive very personal and professional service, I can not recommend any other Realtor in my history Higher than Blue Ridge Realty!
Are you in need of Blue Ridge Realty Services?
Frequently Asked Realty Questions
What is my house worth?
There are many factors to establishing the value of your house. Knowledge of the local area and real estate market is essential to pricing your house to sell at the best price for you.
Your house location, square footage, condition and an assessment of comparable properties are just some of the important considerations. Let us help you price it right!
What is my land worth?
The land is valued in many ways but location, topography, and access to utilities, and public roads are just a few things we take into consideration.
Let us evaluate all aspects of the land and develop a plan on how best to market and sell at the right market price.
Where is Blue Ridge realty located?
Our address is 37 W Fain St #101, Blue Ridge, GA 30513. You will find us at the corner of Hwy 515 and Hwy 5 North across from McDonald's. Call us at (706) 607-6433
Where can you fish for trout?
The North Georgia Mountains are full of trout streams including Mulky Creek, Rock Creek, Deep Hole and Coopers Creek, just to name a few. The rivers and lakes also offer great fishing, so try Toccoa River, Jack's River or Blue Ridge Lake.
Tell Me About the Town of Blue Ridge
Blue Ridge was incorporated in 1886 and is the county seat of Fannin County.
This small town, with a growing population of over 1,300, offers beautiful mountain views and features Lake Blue Ridge and the Toccoa River.
The town is considered the Trout Fishing Capital of Georgia.
Tell me about the school systems
North Georgia's public school systems are operated by the counties for the residents within each county. Many public schools have developed a reputation for excellence.
The public school curriculum includes all areas of academic study and also encourages involvement in competitive sports, the fine arts and civics clubs.
Tell me about Blue Ridge Lake
The crystal clear aquamarine waters of Lake Blue Ridge make it one of Georgia's most picturesque mountain lakes.
The 3,290-acre lake and surrounding area offer campsites, several boat ramps, a full-service marina, and public swimming and picnic areas.
Blue Ridge Reservoir is 11 miles long and has 65 miles of shoreline. 75% of the land is in the Chattahoochee National Forest, managed by the U.S. Forest Service.
Where can you hike?
The region is world-famous for the Appalachian Trail. The many national and state parks all offer trails for every level of hiker. Enjoy mountain summits, waterfalls, and mossy creek valleys.
What are the towns in Northh Georgia?
We are very knowledgeable about all of the local towns and communities in the North Georgia Mountains.
Each town is unique in terms of location in the mountains, access to lakes and rivers as well as community services such as schools, shopping, and places of worship.
The whole region has seen growth over the last 25 years so whether it is Mineral Bluff, Morganton, or Blue Ridge, let us help you pick the right real estate for you.
Find Real Estate in The North Georgia Mountains
North Georgia Mountains and the many surrounding communities offer spectacular mountain scenes, crystal clear lakes, mountain streams with waterfalls, and scenic woodland views.
The area has become a destination for many vacationers looking for hiking, boating, and fishing as well as so many people now wanting to relocate to the area.
Are you in need of Blue Ridge Realty Services?