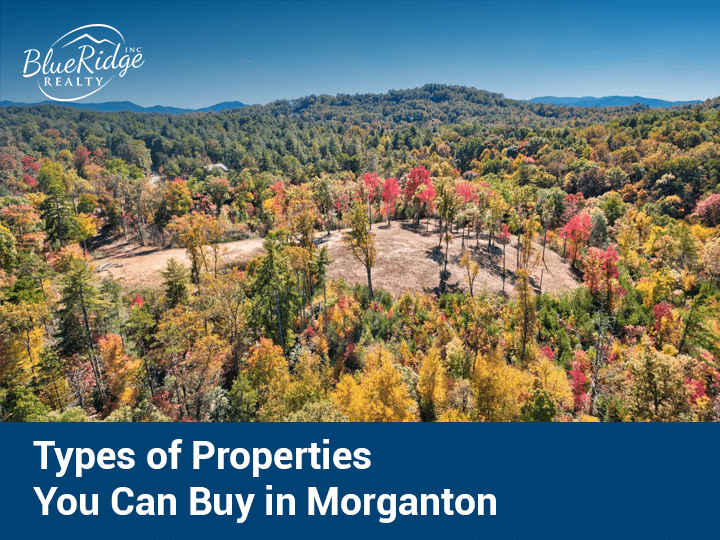 Types of Property in Morganton You can Buy
Once you have decided to buy property in Morganton, a picturesque city in the foothills of the towering Blue Ridge Mountains, it is imperative that you know what you want and evaluate all your options. However, with the constant rise in demand for new homes in the area, hiring a real estate agent to find the best properties has become essential.
How to Pick a Real Estate Agent?
Morganton offers a plethora of real estate agents, and the sheer variety can easily overwhelm you. Therefore, it is crucial to have a clear picture of what you want from your agent in order to find your perfect fit. As a general rule, you will need a real estate agent with vast experience to help you find your ideal home.
Whether you are a first-time homebuyer or looking to purchase a vacation home, finding the right property in Morganton can be tricky. A real estate agent will help you explore the wide variety of homes in the region. Furthermore, buying a home is one of the most significant investments of your life, and you want to make the most of it. A real estate agent will help you pick the best homes in the best neighborhoods. Some even help you evaluate your mortgage options.
Types of Properties in Morganton.
In the city of Morganton, there is a house for everyone and every budget.
When people think of a home in the mountains, they picture a beautiful log cabin. Every small town along the foothills of the Blue Ridge Mountains has log cabins of varying sizes. From tiny cabins with a view of the valley to complex cabins that offer you the chance to have a cozy vacation home, the region offers it all. Furthermore, some real estate agents also provide custom-made cabins equipped with the latest and greatest in comfort and luxury. After all, living in a cabin is the best way to enjoy life on a mountain. These cabins also offer an experience that is close to nature, and you can also embark on nearby hiking trails.
Want something a bit more luxurious than log cabins? Morganton is filled with fully equipped sprawling homes. Equipped with state-of-the-art amenities, who said living in the mountains has to be tough? You can enjoy the exquisite views of the surrounding area from the comfort of your mansion. Furthermore, since Morganton is not lacking in open spaces, you can have a home surrounded by massive areas, allowing you to lead a secluded life. With the towering peaks of the Blue Ridge Mountains on one side and the Catawba River on the other, you will never get tired of the views.
Morganton has a wide range of empty lots on offer. You can easily build your own home on one of these lots. Whether you want just an acre of land or a sizable chunk of land, Morgantown caters to all. From building farms to quaint little homes, you can build your dream property to your exact liking. A professional real estate agent from Blue Ridge Mountains, North Georgia, can help you evaluate several lots across multiple locations and also assist you with the design and construction of your dream home.
The Real Estate Market in Morganton
The real estate market of Morganton has seen a steady rise in trends as more and more people flock to mountain cities and towns to settle down. This rise in demand puts you or any real estate investor in a unique position to make a financially sound decision. By purchasing a property in Morganton, you can either move in or rent it out. Either way, you will have to pay a low price for a home whose value rises with each passing day. The demand is growing across all types of properties, from log cabins to luxury homes.
There is a potential property in Morganton for every need and budget range. Whether you are planning to start a new family or want to spend your retirement in a small mountain city, Morganton caters to all. Hiring professional real estate agents can make the search for your dream home significantly more manageable.