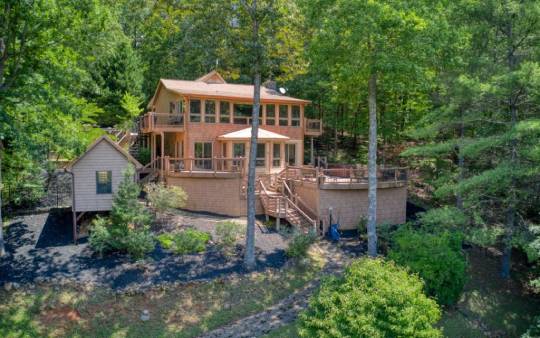 Blue Ridge Mountain Real Estate: Make Georgia Mountains Your Home
Is making North Georgia your home a dream? If yes, you need to pick a city before you look for houses for sale in North Georgia Mountains. There are many quaint towns and cities that can be your home, but you need to pick one until you are a billionaire willing to buy multiple homes for investment or business purposes. Let's take a stroll through some of the most scenic places in the Georgia Mountains, where you may find your next home.
Ellijay
Nicknamed Georgia's apple capital, Ellijay is famed for the annual apple blossom festival. However, you can't settle somewhere for just great apples, don't worry, in Ellijay, you have a lot to do. You can follow the beautiful Appalachian Trail, visit the local petting zoo and even visit some of the famed art galleries here. On weekends, you can go ahead and visit those local apple stores with your family. For families with children, this place is great, especially if you are planning to build a vacation home here.
Blairsville
From Chattahoochee National Forest and Brasstown Bald, which is Georgia's highest point, to several hiking trails, lakes, and waterfalls, at Blairsville, adventure doesn't end. From a traveler's perspective, this place is majestic, but for someone looking for houses for sale in North Georgia Mountains, it's a gold mine. With so many property options and nearby destinations to explore, you can have a great time living over here.
Blue Ridge
This is the most famous town of the North Georgia Mountains, thanks to the numerous events and local attractions that visitors are drawn to each year. For those who wish to settle over here and start a new business, the good news is that the Blue Ridge mountain real estate is flourishing with a variety of property options. While being so close to nature, you won't feel disconnected from the world because the town is well-connected to all major cities around it.
These are just a few cities to explore houses for sale in the North Georgia Mountains. However, make it a point that you settle in a town, where all conveniences and comforts are available.